What's New at the Museum
December 10 - Holiday Open House
The Historical Glass Museum will be holding its annual Holiday Open House from 10 a.m. to 4 p.m. on Saturday, December 10. Please join us. We are unveiling our new lighting system at the museum. We have installed LED lights on most of the display cases. You will not believe how much better the glass is displayed.
Also, Michael Krumme has loaned us his collection of Art Deco Black Glass for a short period of time. It is really awesome. The Museum is kicking off its improved and redesigned display of Mid-Century Modern Glass. Come see our Blenko, Pilgrim, Rainbow and other works of these mid-century American glass producers. We are also featuring goodies from Honey-baked Hams as our refreshment spead. Come see the improvements in the Museum and say hello to old friends. Our gift shop also has a nice selection of gifts for the holidays.
October through December 2016 - Art Deco Black Glass display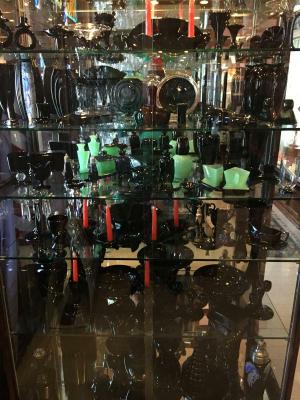 Charter Member Michael Krumme has filled a case at the Museum with glass loaned from his personal collection. With Halloween coming soon, the collection consists of (primarily) black glass from quite a few different manufacturers. Of course, orange candles are a required addition.
The case is located near the front door of the Museum and is pictured at right. Although individual items are difficult to see in the photo, you may notice some items in the jade color - these were combined with black glass by both Fenton and New Martinsville.
Between now and the end of the year, the Museum is conducting a drawing for three beautiful pieces of this black Art Deco glass. Each time you visit the Museum, you will get one entry, which you deposit in the container for the prize you would like to win. At the end of December, a drawing will determine the winners (you need not be present at the drawing to win). Below are pictures of the three prizes - click on the small photo to see a larger version. Please come visit us and enjoy this display.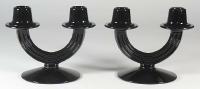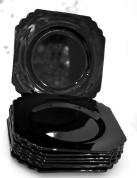 October 1, 2016 - Fenton Seminar
On October 1, our Vice President Bill Summers presented another of his popular seminars on Fenton glass. This one was entitled: Fenton: 70 Oz. Pitchers and Tumblers 1908-1950s. This was the fifth in a series of talks on various topics related to Fenton glass, by this long-time collector. The presentation was held at the Historical Glass Museum, beginning at approximately 11:00am.
August 13-14 - Sacramento Glass Show
The International Depression Glass Club of Sacramento gave us permission to set up a table to advertise the Museum at their show in August. The table featured a poster board with photos from the Museum, some sample glass and membership applications and rack cards. There was quite a bit of interest in the display, as people were surprised to find out that California had a museum dedicated to American glass and a number of visitors to the show took rack cards for the purpose of visiting the Museum. We wish to thank the IDGC for allowing us to set up the table.
June 19, 2016 Fenton Seminar - "Fenton: One year, One month or One run"
There was another presentation on Fenton Glass by our Vice President Bill Summers, held on June 19 at 11:00am. These presentations have been very popular, and Bill is an excellent presenter. The topic was Rare Fenton pieces that were available for "one year, one month, or one run. Attendees saw some items that are very rarely rare seen. Some were from our museum collection and some were from Bill's collection. Attendees were invited to bring their own Fenton finds to share with other attendees.
Here is an easy way to support the Museum
If you like to shop online with Amazon.com, now there is a way you can do so and support the Historical Glass Museum in the process. Begin your Amazon session by following this link: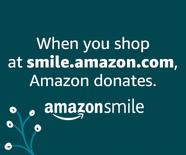 This will take you to the Amazon login, and whatever your order after signing in this way will result in 0.5% of the purchase price being donated to the Museum. It doesn't cost you anything - the donation comes from Amazon itself. So, if you shop Amazon with any regularity, this is a painless way to support the Museum.
Video of the Historical Glass Museum
Here's a nice bonus - a video featuring a tour of the Museum, courtesy of the Inland Explorer. Watch and enjoy .